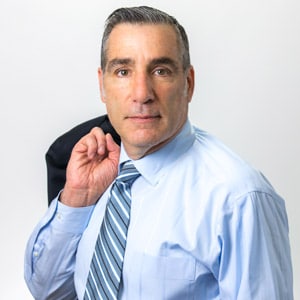 Mark has helped hundreds of people get the money they need to pay for medical bills, lost wages, and pain and suffering resulting from accidents. He has devoted his career to helping clients achieve the justice and compensation they deserve. As a result, he has established a long history of consistent success, as well as a reputation throughout the area.
Mark has dedicated his legal efforts in helping individuals who have been hurt as a result of someone else's negligence or wrongdoing. He has both represented or been a part of a team who has represented victims of auto accidents, fall downs, nursing home wrongdoing and medical malpractice.
A Duquesne Law School graduate of 1982, he simply knows the ins and outs of the legal system. His experience allows him to quickly evaluate a situation and pave a path through the roadblocks placed by the defendant insurance companies. Mark advocates for his clients, the victims, in their fight against the multi-billion dollar insurance industry. Mark graduated from the Pennsylvania State University 1979, B.A, and Duquesne University Law School 1982, J.D.