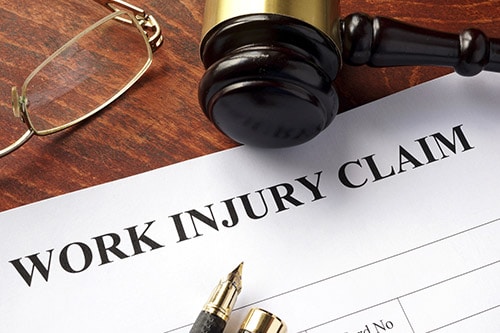 Injured on the Job?
If You Have A Work Related Injury — Call Us!
Accidents on the Job
Construction Accidents
Accidents while operating a company vehicle
Industrial Accidents
OSHA Accidents
Slips and Fall on Company Property
Employee Accidents – Work Related Injury
Wrongful Death on the Job
Workplace Accidents – Job Injuries
Workers' Compensation Lawyers – Industrial Accident Attorneys
After you suffer an on-the-job injury, your boss must put in a workers compensation claim with their workers compensation insurance carrier.  They also should take your case seriously – paying you for all medical bills, lost wages, and pain and suffering resulting from the accident.
If your employer is not giving you the money you deserve, or if you need help filing a workmans comp claim, contact the Law Offices of Mark S. Rosenberg, PC.
Mark S. Rosenberg has more than 30 years of experience helping people get the benefits they deserve after an accident.  He can talk with you about your case in a FREE initial consultation, and if he takes your case, he will work on contingency, meaning that you will pay no lawyer's fees until we win you money.  
Workplace injuries can take many forms — basically, almost anything that happens in the course of your work qualifies you for workers' comp benefits.  Most of the time, it doesn't matter whose fault the injury was. 
Common types of accidents include:
Construction accidents
Accidents caused by faulty machinery
Accidents while operating a company vehicle
Slips and falls on company property
Repetitive stress injuries, carpal tunnel syndrome
Loose objects falling from shelves
Wrongful death on the job
We have helped thousands of people get the money they need and deserve.  For the best possible results for our clients, we engage experienced associate counsel when advantageous to your case.